Medicare Supplement is a type of healthcare insurance policy that helps pay some of the out-of-pocket costs not provided by Medicare. Since Medicare doesn't cover all of the medical expenses, many beneficiaries decide to purchase a Medicare Supplement plan, also known as Medigap, to cover the expenses left behind by Medicare.
These Medical expenses are generally 20 percent of physical therapy, ER, doctor visits, diagnostic tests, and other expenses. For instance, a beneficiary that stays overnight in the hospital will be charged a deductible of $1,260 by Medicare for each night they spent in the hospital. And these deductibles can build up after the year.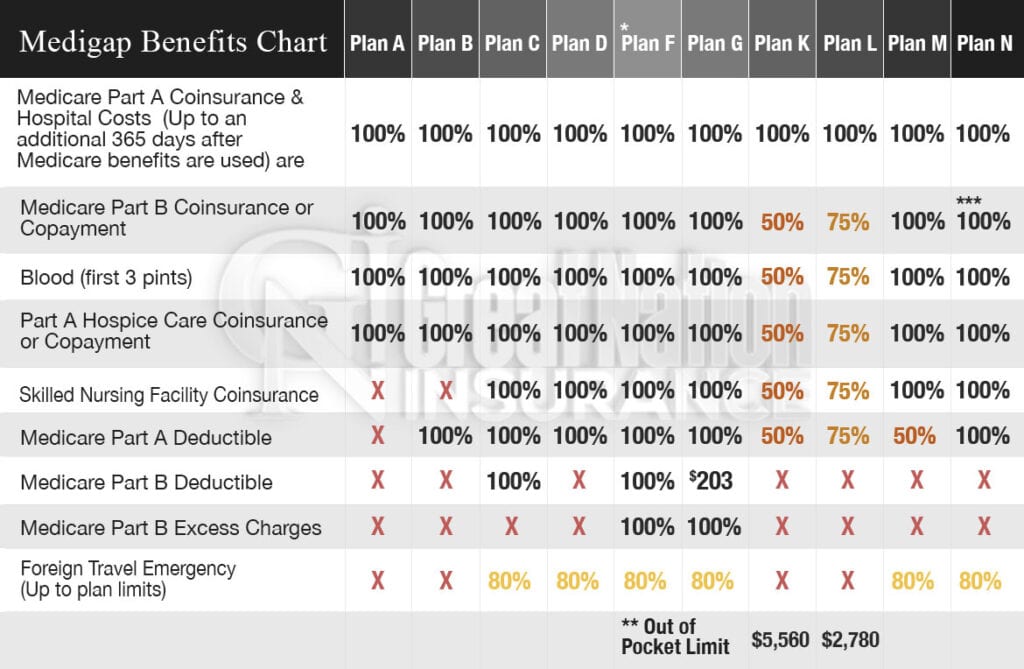 What does Medicare Supplement Insurance Cover?
Medicare Supplements help pay deductibles, coinsurance, copays for your Original Medicare, as well as additional out-of-pocket costs for medical care such as doctor's services, lab costs, hospitalization, durable medical equipment, and more. After Medicare pays its part of the health costs, your Medigap policy will also pay its own part of the remaining costs.
There is a vast range of Medigap plans that differ in costs and coverage from basic to comprehensive plans. Note that Medigap policies do not include dental prescription drugs, private-duty nursing, dental, vision, hearing aids, or any out-of-pocket costs for Medicare Part D plans.
We are not connected with or endorsed by the United States government or the federal Medicare program.